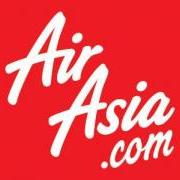 AirAsia will be increasing flight frequencies between its most popular destinations in Indonesia. Starting April 12, 2011, the airline will fly seven times daily between Jakarta and Bali and twice daily between Bandung-Bali and Bandung-Medan. One-way promotional fares start from IDR295,000.00 (USD34) plus taxes and are available for travel through June 30.
The new flight times from Jakarta to Bali will be 6:25am, 10:00am, 10:40am, 1:35pm, 3:05pm, 4:30pm, and 7:20pm. From Bali to Jakarta the departure times are 9:35am, 12:40pm, 1:10pm, 1:50pm, 3:25pm, 6:15pm, and 10:30pm. The flight time is approximately 1 hour and 40 minutes. Note that there is a one hour time difference between Jakarta and Bali.
The quoted price is the lowest one-way fare available and does not include taxes or airline surcharges. Departure tax is payable in cash at Indonesian airports. Air Asia is a budget airline and additional fees apply for checked luggage, meals, advance seat selection, or online payment by credit card. Once booked, tickets are non-refundable and fees will apply for any changes.
For more information or to make a booking, visit the official Air Asia website at www.airasia.com. Promotional fares are available on a first-come first-serve basis.