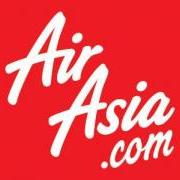 For a limited time only, AirAsia and its long-haul partner AirAsia X are offering a 20% discount on all seats on all flights. This promotion is valid until 19 September 2010 for travel between 20 September and 15 November 2010. All 70 of AirAsia's destinations are included in the promotion. AirAsia is based in Kuala Lumpur, and operates domestic and international routes across Southeast Asia, East Asia, the Indian Peninsula and Australia.
The 20% discount applies to base fares only; additional taxes and surcharges will be added after the discount.
Skytrax has named AirAsia the world's best low-cost carrier in 2009 and 2010. Together with AirAsia X, the airline flies over 132 routes to 70 destinations.
For a full list of destinations and to book the discounted fares, visit www.airasia.com.