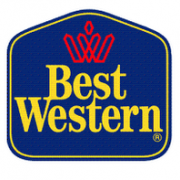 The Best Western chain's third hotel in Indonesia, the four-star Best Western Mangga Dua in Jakarta, opened in June 2011. Best available rates start from USD58 plus taxes and service charge for a Standard Room with a private balcony and city view. Rates also include full breakfast for 2 people and there is no charge for children under 17 sharing the room.
The quoted price of USD58 is for a 25 square meter room furnished with one queen or two single beds. A larger 29 square meter room costs USD73 per night, a 45 square meter room costs USD83 per night, and a 54 square meter Suite costs USD93 per night. All rates are subject to service charge and local taxes totaling 21%. Prices best available rates and accurate through August 31, 2011. Additional discounts are offered for advance bookings or payment made with certain credit cards.
The Best Western Mangga Dua is a four-star hotel located in central Jakarta near the city's best malls and amusement parks. The hotel offers 148 guestrooms, 20 suites, and a full range of facilities including an outdoor swimming pool, spa, meeting rooms, and restaurants.
Visit the Best Western Mangga Dua website for more information or to make an online booking. The hotel can be contacted by calling (62) 21 6122 999.