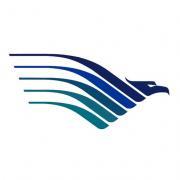 Garuda Airlines is offering great deals on flights for travel within Indonesia. "Surprise Fares" departing from Jakarta include Denpasar for IDR530,000 (USD 59), Jogyakarta for IDR357,000 (USD40), Surabaya for IDR505,000 (USD55) and Banda Aceh for IDR687,000 (USD77). These are one-way economy fares inclusive of all airline taxes and surcharges. This promotion is available until June 15, 2011.
Special prices are available for flights to/from other Indonesian cities including Ambon, Balikpapan, Batam, Jayapura, Manado, Medan, Padang, Palu, Pekanbaru, and Solo. For a full list of promotional fares see the "Surprise Fares" page on the Garuda website. Promotional fares must be booked by June 15, 2011, and the travel period varies by destination. These fares are subject to availability and may sell out on peak travel periods like weekends and holidays.
Garuda is the flag carrier of Indonesia and flies to more than 50 destinations. It is a full-service airline and all ticket prices include 20 kg of checked luggage for economy passengers, on-board refreshments, and individual seat-back TVs with a variety of movies, music, TV shows, and interactive games.
Fares can be booked online at www.garuda-indonesia.com, by contacting the Garuda Call Center at 0 804 1 807 807 or (021) 2351 9999, or by emailing e-booking@garuda-indonesia.com. Once sale fares are booked, there will be a fee for any cancellations or changes.