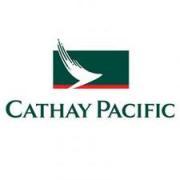 Cathay Pacific Airlines is offering promotional prices on fares from major cities across Canada to the beautiful island of Bali, Indonesia. Round-trip economy fares start from CAD923 (USD930) from Vancouver or CAD1,123 (USD1,132) from Toronto. Taxes and airline surcharges are additional. This promotion is available for bookings and travel until November 30, 2011.
Fares from other Canadian cities include CAD1,073 (USD 1,082) from Calgary, and CAD1,193 (USD1,202) from Montreal or Ottawa. Taxes and surcharges are an additional CAD350-405 (USD352-408) depending on departure city.
Promotional fares are subject to availability and sold on a first-come first-serve basis. Once the ticket has been issued, a fee of CAD200 (USD202) applies for a refund or a fee of CAD50 (USD51) for any changes to the itinerary. Tickets are non-transferable and non-reroutable. Promotional fares are eligible for Asia Miles reward program.
Cathay Pacific Airways is the flag carrier of Hong Kong and this city serves at the hub for travel between North America and the rest of Asia. Cathay Pacific is a full-service airline and fares include on-board entertainment, meals, and a checked luggage allowance of 20kg for economy class passengers.
Promotional fares can be booked online at http://www.cathaypacific.ca/.