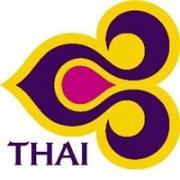 Treat yourself to a holiday in Bali, Indonesia, with round-trip airfares from Europe starting at just EUR830 (USD1,085) with Thai Airways. Departures are available from major cities including London, Paris, Brussels, Amsterdam, Madrid, Helsinki, Stockholm, and Zurich. The 'I Fly Thai' promotion must be booked by June 30, 2012, for travel before November 30, 2012.
The quoted price is for a round-trip economy class ticket inclusive of all taxes and airline surcharges. It is the lowest available price during the promotional period and the exact fare will vary by date and departure city. Flights are also available to Jakarta, Indonesia, for similar prices. Once the ticket has been issued, refunds are not permitted and a USD300 fee will apply for any changes.
Thai Airways is a full-service airline and all fares include meals, beverages, checked luggage, and in-flight entertainment. All flights between Europe and Indonesia are via Bangkok, and a stop-over is allowed.
Visit www.thaiairways.com for more information or to make an online booking.