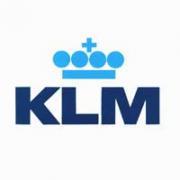 Fly from London, UK, to Bali, Indonesia for as little as GBP635 (USD990) with KLM Airlines. The quoted price is for a round-trip economy class ticket inclusive of all taxes and airline surcharges. Departures are available from other cities for a surcharge. This promotional rate is available for travel on select dates now through November 30, 2012.
Promotional fares are available on select travel dates until sold out. Once the ticket has been booked, no changes or cancellations will be permitted. The maximum stay is one month. Promotional flights are eligible for Flying Blue frequent flyer miles.
KLM Royal Dutch Airlines is the national airline of the Netherlands and flies to over 90 destinations across the globe. It is a full-service airline and fares include 1 piece of checked luggage, on-board entertainment, and refreshments during the flight.
Visit www.klm.com for more information or to make an online booking.