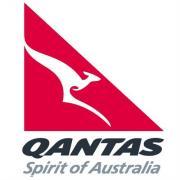 Qantas Airlines is offering special prices on flights from Jakarta to Australia and New Zealand during the "Global Deals" promotion. Round-trip economy fares include USD398 to Perth, USD560 to Adelaide/Brisbane/Melbourne/Sydney, and USD810 to Auckland/Christchurch. The quoted price is the base fare and additional taxes and charges apply. This promotion is available until June 12, 2011.
Other "Global Deals" promotions departing from Jakarta include Canberra for USD685, Hobart/Wellington/Launceston/Queenstown for USD810, and Noumea for USD890. Not all flights are direct and there may be connections in Singapore, Sydney, or Melbourne.
Taxes and other surcharges range from USD200-300 for a return flight. Once booked, changes to the itinerary are possible with a USD25 fee and cancellations cost USD50 if made before departure. Qantas is a full-service airline and all fares include 23kg of checked luggage for economy passengers, personal entertainment systems, and refreshments during the flight.
For more information or to book a flight online, visit the official Qantas website. You can contact the Qantas sales office toll-free by calling 001 803 61786 within Indonesia. Alternatively, call (62) 21 2555 6300 for the Jakarta sales office or (62) 21 230 0277 for the Bali sales office.