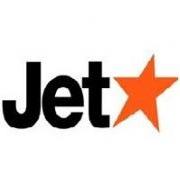 Looking for an affordable flight between Indonesia and Australia? The budget airline Jetstar Airways offers regular service from Jakarta to Perth and from Bali to Brisbane, Darwin, Melbourne, Perth, and Sydney. On-going promotions and discounts mean that fares can cost as little as USD108 plus taxes for one-way travel.
For travel from Jakarta to Perth, the lowest available fare is USD108 for one-way travel. For flights departing from Bali's Denpasar airport, one-way fares start from USD138 to Perth, USD138 to Darwin, USD228 to Brisbane, USD258 to Melbourne, and USD258 to Sydney. These special fares are subject to availability and black-out dates during peak travel times apply.
The quoted prices are base fares only; taxes and surcharges are additional and total from USD20 – USD40 per flight sector. These are "JetSaver Light" fares and fees apply for checked luggage and e-payment using a credit card. Once booked, fares are non-refundable and fees apply for any changes to the itinerary.
For more information about Jetstar or to make an easy online booking, visit their website. You can call the 24-hour Jetstar Indonesia customer service line at 001 803 61 691 or (61) 3 9347 0153.