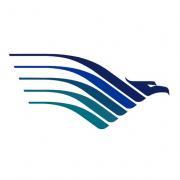 Starting June 1, 2011, Garuda Airlines will offer daily direct flights between Makassar, Indonesia, and Singapore. Makassar is the largest city on the island of Sulawesi, renowned for its pristine beaches and world-class scuba diving, and 2011 has been named "Visit Makassar year". One-way fares start from USD130 for economy class travel including taxes and surcharges.
Garuda Airlines will operate one flight in each direction per day. Flight GA848 departs Makassar at 3:00pm and arrives in Singapore at 5:50pm local time. Flight GA849 departs Singapore at 6:50pm and arrives in Makassar at 10:00pm local time. Flight time is roughly 2 hours and 50 minutes.
Garuda is the flag carrier of Indonesia and flies to more than 50 destinations. It is a full-service airline and ticket prices include 20 kg of checked luggage for economy passengers, on-board refreshments, and individual seat-back TVs with a variety of movies, music, TV shows, and games.
Visit the Garuda website at www.garuda-indonesia.com for a complete list of sale fares or to make an easy online booking. Reservations can also be made by contacting the Garuda Call Center at 0 804 1 807 807 or (62) 21 2351 9999, or by emailing e-booking@garuda-indonesia.com.