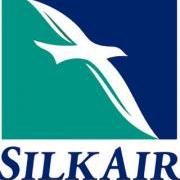 SilkAir is currently offering a special one-way fare of just USD71 for flights between Medan and Singapore. This fare is part of SilkAir's "Hot Deals" promotion and only available until March 27, 2011. SilkAir also serves 7 other cities in Indonesia, including Lombok, with return fares from USD150. Quoted prices are inclusive of all taxes and service charges.
SilkAir offers direct flights to beautiful tourist destinations across Indonesia like Balikpapan, Lombok, Manado, Palembang, Pekanbaru, Solo, and Surabaya. Regular round-trip fares in March include USD156 to Palembang, USD298 to Lombok, and USD308 to Surabaya.
SilkAir is a subsidiary of Singapore airlines that flies 31 cities across Southeast Asia, India, and China. It is a full-service airline and all fares include 20kg of checked luggage, on-board entertainment systems, and food and beverages during the flight. SilkAir was awarded the title of "Best Regional Airline: Southeast Asia" by Skytrax, an independent evaluator of airlines, in 2009 and 2010.
For a full list of fares and easy online bookings, visit the official SilkAir website at http://www.silkair.com. Telephone numbers for the customer service and reservations office in each of the 8 Indonesian cities that SilkAir flies to can be found on the "Contact Us" section of their website.