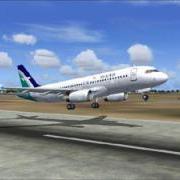 MasterCard and SilkAir have teamed up to launch two special promotions for Business Class passengers traveling to eight destinations in Indonesia, Malaysia and Thailand. Tickets are available from now until 13 September 2010 and require a minimum of two passengers traveling together.
The first promotion is a 20% discount on Business Class fares with a travel period from 1 November to 31 December 2010. The second is an early bird promotion that entitles passengers to 1-for-1 Business Class tickets for travel from 1 January to 28 February 2011. Both promotions apply to passengers heading to Lombok, Medan, Solo, Kuching, Langkawi, Penang, Chiang Mai and Phuket.
Fares must be paid for using a MasterCard card.
Book now at www.silkair.com.