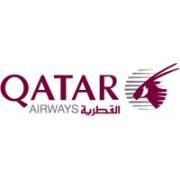 Qatar Airways is offering special prices for travel from Denpasar Airport in Bali, Indonesia, to selected cities in Europe and North America. Roundtrip economy fares are USD1,138 to Rome, USD1,181 to Paris, USD1,224 to Frankfurt, USD1,286 to London, USD1,418 to New York, and more. Fares must be booked by September 30, 2011, and are valid for travel until March 31, 2012.
Other sale fares are USD1,148 to Brussels, USD1,142 to Venice, USD1,202 to Stuttgart, USD1,144 to Bucharest, USD1,145 to Budapest, and USD1,422 to Montreal. The quoted prices include all taxes and airline surcharges. Promotional fares may not be available during peak travel times such as holidays. Promotional fares are non-refundable and other terms and conditions apply.
Qatar Airways is known as "the world's 5-star airline" for their excellent service and on-board amenities. All fares include 23 kg of check luggage, advance seat selection, meals and beverages, and a seatback entertainment system. Qatar Airways serves over 100 destinations across the Middle East, Europe, Africa, Asia, and North America.
Visit http://www.qatarairways.com/ for more information or to make an online reservation. Qatar Airways sales offices can be contacted in Bali at (62) 361 752 222 or in Jakarta at (62) 21 2358 6788