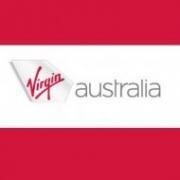 Virgin Australia Airlines offers every-day low fares between Australia and Bali, Indonesia. Round-trip economy fares start from AUD410 (USD420) from Perth, AUD750 (USD770) from Adelaide, AUD831 (USD852) from Melbourne, and AUD861 (USD884) from Sydney. These prices include all taxes and surcharges and are available for travel through December 15, 2011.
The quoted fares are the lowest available during the selected period and may not be available on all dates. They are "Saver" fares and, once booked, a fee will apply for any cancellations or changes. The fee is AUD100 (USD103) if done through the customer contact centre or AUD80 (USD82) if done online.
Virgin Australia is a low-cost airline based out of Sydney, Australia. Additional charges apply for checked luggage, in-flight entertainment, meals, beverages, and extra leg-room. Checked luggage costs AUD30 (USD31) for one piece not exceeding 23kg. For payment by credit card, a surcharge of AUD7 (USD8) applies per person per flight segment.
Visit http://www.virginaustralia.com/ for more information or to make an online reservation. Bookings can also be made by calling 13 67 89 in Australia or (61) 7 3295 2296 internationally.